Hannah Strickengloss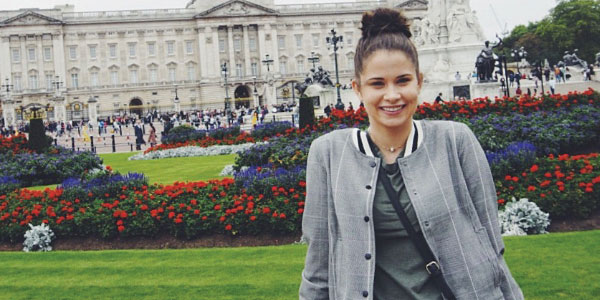 HANNAH STRICKENGLOSS, CLASS OF 2019
MAJOR: MANAGEMENT WITH HUMAN RESOURCE CONCENTRATION
IMPACTED BY THE HERR STUDY ABROAD SCHOLARSHIP
Hannah Strickengloss, '19 has been hooked on international travel since high school when she enjoyed two international trips. Last year, Hannah had the opportunity to spend the fall semester studying abroad in England.
A human resource management major in the John L. Grove College of Business, Hannah took three classes at the University of Westminster in the heart of London. "It was a wonderful opportunity that taught me so much about myself and my abilities," Hannah recounted. "It matures you much more than being on your own away at college. I was an ocean away from home and living in a massive city. It really is a life-changing experience."
In addition to her course work, she had the opportunity to meet other students from around the world and travel across Europe with them. She is grateful for being selected for the Herr Study Abroad Scholarship, which helped her with expenses.
Over the summer, Hannah completed a human resources internship at Specialty Granules (SGI) in Hagerstown, Maryland. She accepted an offer, to return to the company after graduation as a human resource generalist. But first, she plans a trip to Greece with her roommate and to spend time with family in her hometown near Pittsburgh, Pennsylvania.