Stephen Washington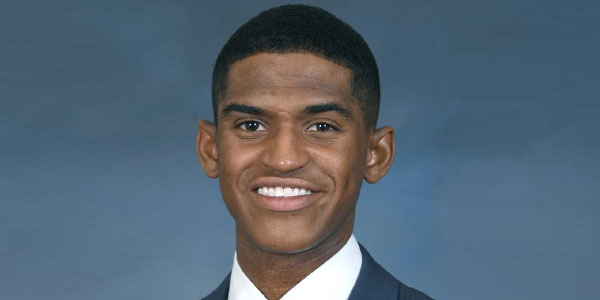 STEPHEN WASHINGTON, CLASS OF 2021
MAJOR: MANAGEMENT INFORMATION SYSTEMS
MINOR: MILITARY SCIENCE
IMPACTED BY GIFTS MADE TO THE H.O.P.E. DIVERSITY SCHOLARSHIP
To say junior Stephen Washington Jr. is an active member of the Shippensburg University campus community is an understatement. A management information systems major and military science minor, Stephen has served in numerous leadership roles across campus, the most recent as a student representative to the university's Council of Trustees.
He displayed leadership qualities in his first year at Ship, being awarded Freshman Cadet of the Year. He has since served as a peer leader for the Academic Success Program and a resident assistant for the ROTC Living Learning Community. He is the student at-large representative for the Shippensburg University Student Services, Inc. (SUSSI) Board of Directors.
In recognition of his academic and leadership accomplishments, Stephen received the H.O.P.E. (Helping our People Excel) Diversity Scholarship.
"This scholarship is a blessing," Stephen said. "With my responsibilities within student government and as a student trustee, I had no time for a part-time job this year. I applied for the H.O.P.E. Scholarship so that I could continue helping others by serving the campus community."
Stephen aspires to be a senior executive with Mercedes-Benz and is taking steps to secure a summer internship at the company's USA headquarters in Atlanta, Georgia.