Jordan Back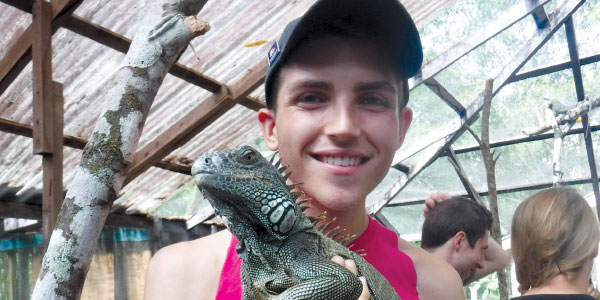 JORDAN BACK, CLASS OF 2019
MAJOR: ACCOUNTING
IMPACTED BY GIFTS MADE TO SUPPORT THE WOOD HONORS COLLEGE
College can be a transformative experience for many students. It was for Jordan Back '19, an accounting major from York, who attributes much of this transformation to the experiences afforded him through the Wood Honors College.
In the Honors College newsletter, Jordan wrote about his Honors education. "In the classroom, my knowledge was expanded, and my mind was opened in ways that I had not ever imagined. … [It] taught me how to listen, question, learn, and then stand up and take action."
Out-of-classroom experiences provided life-changing opportunities for growth and exploration. Through the Wood Honors College, Jordan traveled to national Honors conferences, was a delegate to the Model Organization of American States in Washington, DC, and conducted field research in Belize pertaining to economic development, globalization and multiculturalism in the developing nation.
Jordan graduated with his BSBA in Accounting in May 2019 and is employed as a staff accountant with the firm where he interned, Squire, Lemkin & Company, LLP in the DC area. He is studying for his CPA licensure and has set his long-term goal to grow as an accountant who "understands how my career field can implicate, and benefit, the world at large."