Steven Stewart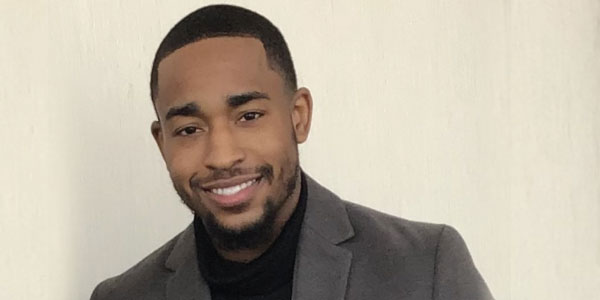 STEVEN STEWART, CLASS OF 2020
MAJOR: ELECTRICAL ENGINEERING
MINOR: MATHEMATICS
IMPACTED BY GIFTS MADE TO THE ACT 101/ACADEMIC SUCCESS PROGRAM SCHOLARSHIP
Senior Steven Stewart fell in love with engineering in high school when he attended a summer mentorship program at a university in his hometown of Philadelphia. From that point on, he was determined to pursue it as a career.
It has been a long road for Steven, who was accepted to Shippensburg through the Academic Success Program summer program for under prepared students. "I had to climb my way up from the bottom, taking developmental classes before I could take courses in my major." He persisted and in May, he will graduate with a bachelor's degree in Electrical Engineering with a Math minor. He will be the first African American male to graduate from the program.
The "family atmosphere" within the School of Engineering contributed to his academic success. "The upper division classes are team based," he explained. "We work together and help each other, learn from each other, so you don't feel alone."
Last summer, Steven secured a highly competitive internship with SEPTA, the transportation authority in Philadelphia working in the Rail Engineering Division. "My internship was such an amazing experience. Shippensburg has definitely provided a great base in my career and preparation for the tasks I was assigned during my internship."
With the hands-on experience at SEPTA and his dogged determination, Steven is sure to succeed in the electrical engineering field he loves.